Gene Beaubien, Fire Chief and Emergency Management Director
Office Address: 196A Main Road
Phone: 413-863-8955 (Station)
Fax: 413-863-0126
E-mail: firedept@gillmass.org
William Kimball, Deputy Chief Inspections and Permitting
To schedule an inspection, contact at 413-949-7022 or wkimball@gillmass.org. Text messages or email are preferred.
---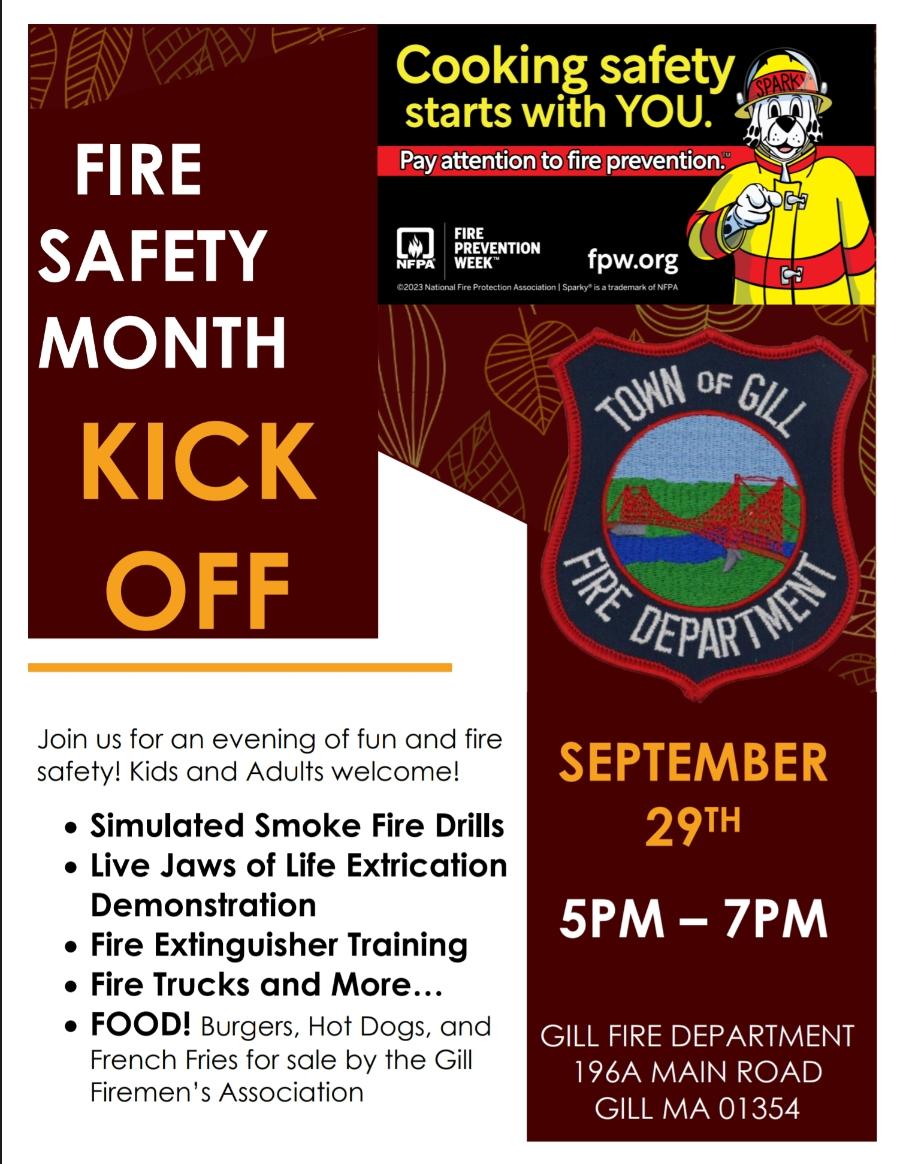 ---
Preparing Your Home for a Smoke and CO Alarm Inspection
Are you selling your home? You need a certificate of compliance from the local fire department that shows your smoke and carbon monoxide alarms meet the requirements for a sale or transfer.
Learn more at https://www.mass.gov/service-details/preparing-your-home-for-a-smoke-and-co-alarm-inspection
---
Burn Permits
Burning season runs each year from January 15 - May 1. Burning brush requires a permit and can only be done during burning season. If a Gill resident would like to burn brush on a given day, please go to Franklin County Burn Permits and complete the online permit.
Burn permits are only available through the online permit link above. Do not call Shelburne Control as they will no longer issue burn permits over the phone.
---
---
Town of Gill Emergency Alerts and General Notices

Recent messages from the Town's CodeRED emergency notification service appear immediately below. To sign up to receive these messages via cell phone, landline phone, text message, or email, click the "Sign Up" button in the box below.